Jak Marquez
Partner
T – (415) 977-0444 x 32
F – (415) 977-0156
jak@dowlingmarquez.com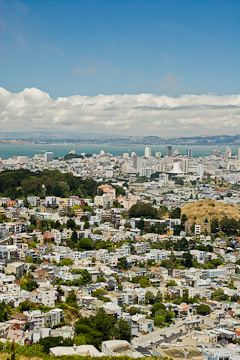 Jak Marquez, a founder of Dowling & Marquez, is a seasoned trial attorney representing landlords, owners, property managers and asset managers in San Francisco and throughout the San Francisco Bay Area. Jak has represented property owners and landlords in real estate, land-use and landlord-tenant matters for nearly two decades. Jak advises commercial and residential property owners in all aspects of real estate matters, including leasing, tenant disputes and litigation, as well as tenant default evictions (nonpayment, illegal use, lease violation), post-foreclosure evictions, Ellis Act evictions, owner move-in (OMI) and qualified relative move in (QRMI) evictions. Jak advises clients on acquisition, management, sales and disposition of real property
He has handled matters involving disputes under most of the California residential rent control ordinances, including the San Francisco Rent Control Ordinance, the Berkeley Rent Control Ordinance and the Oakland Rent Control Ordinance. He has successfully resolved evictions and other tenant related disputes for landlords in hundreds of cases. Jak is pragmatic and practical and strives to achieve efficient results for his clients.
Some of Jak's notable representations include the following.
Represents property owners in removal of residential rental units from market pursuant to the state Ellis Act.
Represents owners in recovery of possession of rental units for both Owner Move-In and Qualified Relative Move-In purposes.
Represents landlords in tenant default evictions, such as non-payment of rent, illegal use of premises and nuisance behavior by tenants
Represents owners and asset managers in post-foreclosure eviction proceedings
Education
J.D., Hastings College of the Law, 1996
B.A., California State University, Chico, 1992
Admitted in
California
US Federal Courts – Northern District of California
Prior Professional Affiliations
Partner, Beckman Marquez & Dowling LLP, 2003-2011
Partner, Beckman Marquez LLP, 2003-2005
Senior Associate, MacDonald Beckman LLP, 2001-2003
Associate, Weigel & Fried, LLP, 1998-2001
Associate, Law Office of Tomas G. Best, 1996-1998